Things You Must Know Before Traveling to Morocco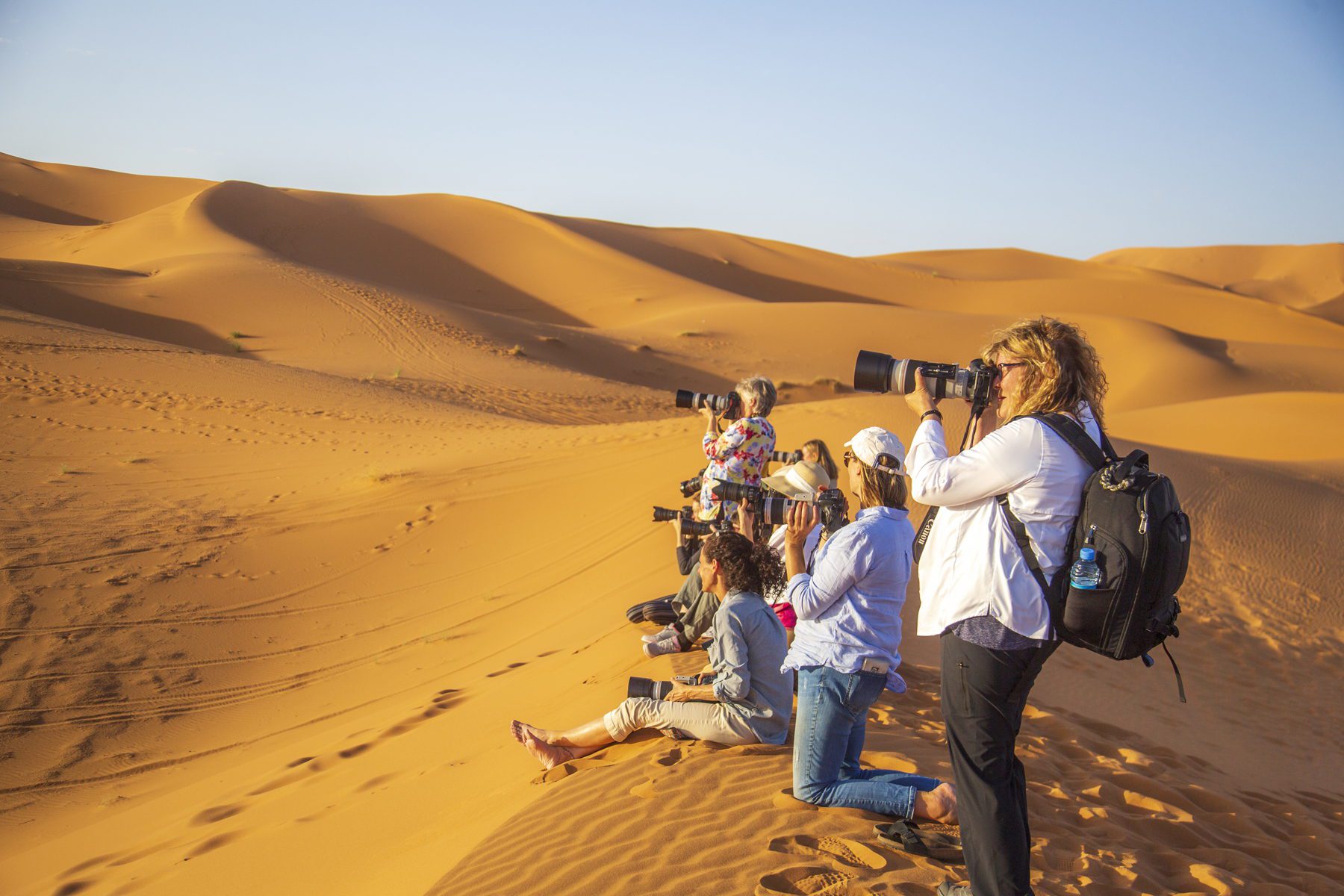 Morocco is often considered a safer country than some European countries for example such as Spain or France.  As world travelers, we feel there is no place safer than others because unexpected or bad things can happen in any country and anywhere.
So answering the question, is Morocco safe? Yes, Morocco is a generally safe country to travel to with very good tourist protection policies and security present. However, tourists can experience some level of harassment, especially in the bigger cities.  If you are a solo female traveler, please don't be surprised by catcalls you may be getting on the streets, especially in old Medinas. To eliminate this annoyance please wear more conservative clothes and just don't engage.  It will not stop the verbal harassment, however; it's lower degree and you stand out less. Just be confident, put good energy out, and ignore hasslers you will attract more positive interactions with friendly Moroccans and will have an amazing experience. 
What weather in Morocco?
Morocco's climate can vary greatly, from the cooler Atlantic coast and Northern Morocco to the much temperate interior and southern part of the country. Summers in Morocco are usually hot when the temperature can reach over 100 F. Winters generally are mild in Morocco however, in some places, the temperature can drop to 40 F. It also rains in the winter. The best time to visit the country is in spring and fall when the temperature is moderate and pleasant around 70 F.   
Food in Morocco?

 
Moroccan diet is based largely on vegetables, fruits, and meats. Foods are usually heavily spiced however, they taste not spicy at all.  Generally, it's very safe to eat in cafes and restaurants in Morocco because the country is largely gathered for tourist needs. Foods are usually well cooked while many produce comes from small-scale farming.  It's very local and pesticides are not used as much as in many Western countries. 
When traveling bottled water is recommended to drink however, it's safe to brush your teeth with tap water. 
Can you drink alcohol in Morocco?
Yes! Morocco is a more relaxed country in the Arabic world when it comes to drinking.  Alcohol is sold throughout the country and is available in larger cities where many bars, restaurants, and nightclubs serve it. You can purchase it from grocery stores as well however, in the countryside and more remote locations availability is limited. 
Language in Morocco?
Local spoken language is a dialect of the Arabic language called Darija which is a combination of Arabic, French, Spanish, and Berber languages.  Countries second language is French which is widely spoken and all Moroccan governments operate in the French system and language.  Moroccans are very talented in languages therefore, in many bigger cities and tourist locations locals speak many different languages.  In the younger population, English has well-spoken and has become the predominant language. 
It is helpful to learn a few words in Darija to navigate throughout your trip to Morocco: 
As-Salaam Alaykum – "Hallo" (literal meaning: May God be with You)

 

Afak – Please.

 

Shukrun – Thank you.

 

Labas – How are you?

 

Alhamdulillah – "Good" (literal meaning: thank God)

 

La – No

 




Naam – Yes

 

Mashi muskhil – No problem

 

China – A little

 

Beza – A lot

 

Zwin  – It's good

 

Atina…. – I would like

 

Baraka – Enough

 

Small — Excuse me (to a man)

 

Smahaliya — Excuse me (to a woman)

 

Bislama –Bye
Shopping and cost of things in Morocco?
Many people are surprised about the cost of things in Morocco. Since the last decade, Kingdom has become a popular travel destination things are changed a lot. Many people expect the country to be an affordable travel destination however, prices in Morocco are very similar to many parts of Europe. The cost of living in the country has gone up, especially in commercial and tourist cities while rural areas are still noticeably less. 
Bargaining in Morocco is a way of life and cash is still the king. There is no particular rule when it comes to bargaining but you can use the following guide. The price that is given to you, offer back 2/3 less and work from there until you come agreement and you feel it's a fair price. Try not to show you are interested in the item you want to purchase. If you feel the price is too high just walk away.  Chances are they come after you and offer you to purchase at the price you wanted or you can find it somewhere else. 
There are many fixed-price stores in Morocco as well, especially in new towns. ATMs are located almost all over the country and many places accept international credit cards as well.  It's also a good idea just withdraw money from an ATM to avoid carrying a large amount of cash with you.  Currency exchange is available at all airports, many touristic areas, and also hotels. 
How to travel in Morocco?
While planning your itinerary in Morocco it is important to remember that distances between attractions can be quite long.  Morocco's road systems are generally good however, geographical features such as large mountain ranges may slow your travel down.  Along the roads, you will fit many police stops where you are expected to slow down and make a full stop before you may continue. 
The most cost-effective way to travel in-country is by bus. It's reliable while most cities are on the rote.  However, it can take time and if you have limited time, we recommend traveling via Royal Air Maroc. Plane tickets are quite affordable and you can avoid long-distance travel that costs you time. 
Road trips are more flexible since you can manage your own time and definitely can see the most.  There is a variety of rental cars available in the country. Please keep in mind that most are with manual transmission (cars with automatic transmission can be very expensive). Another important aspect to keep in mind is that you will be on-road with different kinds of vehicles (motorcycles, donkeys, large tracks, and horses with wagons). 
If you need help and want to make your travel super comfortable and easy, please don't hesitate to contact us.  We would love to host your Morocco travel with pleasure. 
What places to visit in Morocco?
It all comes down to your interests and liking. However, you should visit one of the imperial cities such as Marrakech, Fes, Meknes, or Rabat to experience the ancient architectural features. It is interesting to explore an old medina with its maze-like streets along with vibrant souks and lively shops. There are a few unique smaller towns in Morocco that make great places to visit as well. Blue city Chefchauen in Northern Morocco offers beautiful background for photographers with its blue-washed streets. Windy Essaouira, located right on the edge of the Atlantic Ocean offers artsy bohemian vibes and delicious fresh seafood.  A town called Moulay Idriss close to Moroccan wine country has a significant religious history along with its scenic mountaintop location. Please check out our itineraries here.
Another popular area to visit is the Atlas Mountains. This majestic mountain ranges offer spectacular surrounding views to admire, scenic Berber villages, and great hiking spots as well.   
Lastly, of course, the famous Sahara desert. This is not to be missed destination while visiting the country. Due to its unique features such as the high dunes, minimalistic landscape, and incredible sunsets, it's the most unique and popular place to visit in Morocco.  
What to wear for a trip to Morocco?
In general, in bigger cities, you can notice women from conservative clothing (wearing traditional jellabas or veiled) to completely revealing clothing such as short shorts, crop tops, or miniskirts.  In rural areas, people are dressed much more conservatively than in Morocco. 
As a visitor, we advise wearing loose-fitting clothes which are not only comfortable but, also throw you less attention. Moderate cover-up clothes make a good choice such as long loose-fitting pants, a long dress, or a long shirt that covers your behind.  Dressing modestly helps you to eliminate annoying catcalls as talked above. 
As generally Morocco is known as a warm climate country and most of the year weather is warm but, it gets cooler in winter. Cold weather can reach especially lower temperatures than in Northern Morocco, the Atlas Mountains, and in the Sahara Desert. So please keep this in mind and bring layers to add as needed. 
Morocco entry and travel regulations?
Regarding the current travel situation all over the world, it is a good idea to check with your country's travel authorities for regulations before planning the trip to Morocco. Here are the current general guidelines for entry to Morocco: Covid 19 Vaccine or Negative PCR test 72 hours before your travel. 
Countries are divided into A and B categories, while B-category countries have more restrictions. Please check the Moroccan government page which is regularly updated before your travel.
Visitors from many countries will not need a visa to enter Morocco. However, you should check depending on your passport of the country since travel requirements may change from time to time. Visitors can stay in Morocco typically for 90 days.